A game where you can test your strategic skills, fully on the blockchain. Let's dive into the facts about the latest game on Chromia: Chain of Alliance!
Chain of Alliance is an auto battler game that runs completely on the Chromia blockchain. You can play this multiplayer strategy game with up to eight players. Each round you get matched against a random opponent. To win, you can buy characters out of the six you are offered each round. The principle is easy - you have to place your best team on your game field and let them automatically battle against your opponent. But to win, you have to find the right strategy, placing characters with complimentary abilities and items in the right positions.
Eight players per game, no central instance, free access, users with the right to vote - those are just a few things that Chain of Alliance enables for its players. The Chain of Alliance team were looking for a blockchain that could support games with on chain logic at scale. The Chromia team was confident that their platform could handle it. This pioneering game is the result. Chain of Alliance expects that one side-chain on the Chromia platform can support 667 games and 5336 users.
The game will be completely deployed on Chromia without any central instance. That means Chain of Alliance had to find a way to balance the stats of characters and synergies without imposing centralized governance. To solve this problem, Chain of Alliance came up with a governance system which allows the community to create and vote on proposals to balance the game. In order for a proposal to be adopted, it has to be approved by a majority of players. If they don't like it, they can also vote against it. With this system, Chain of Alliance is effectively controlled by its community. Once the game is launched fully, it will belong to the public.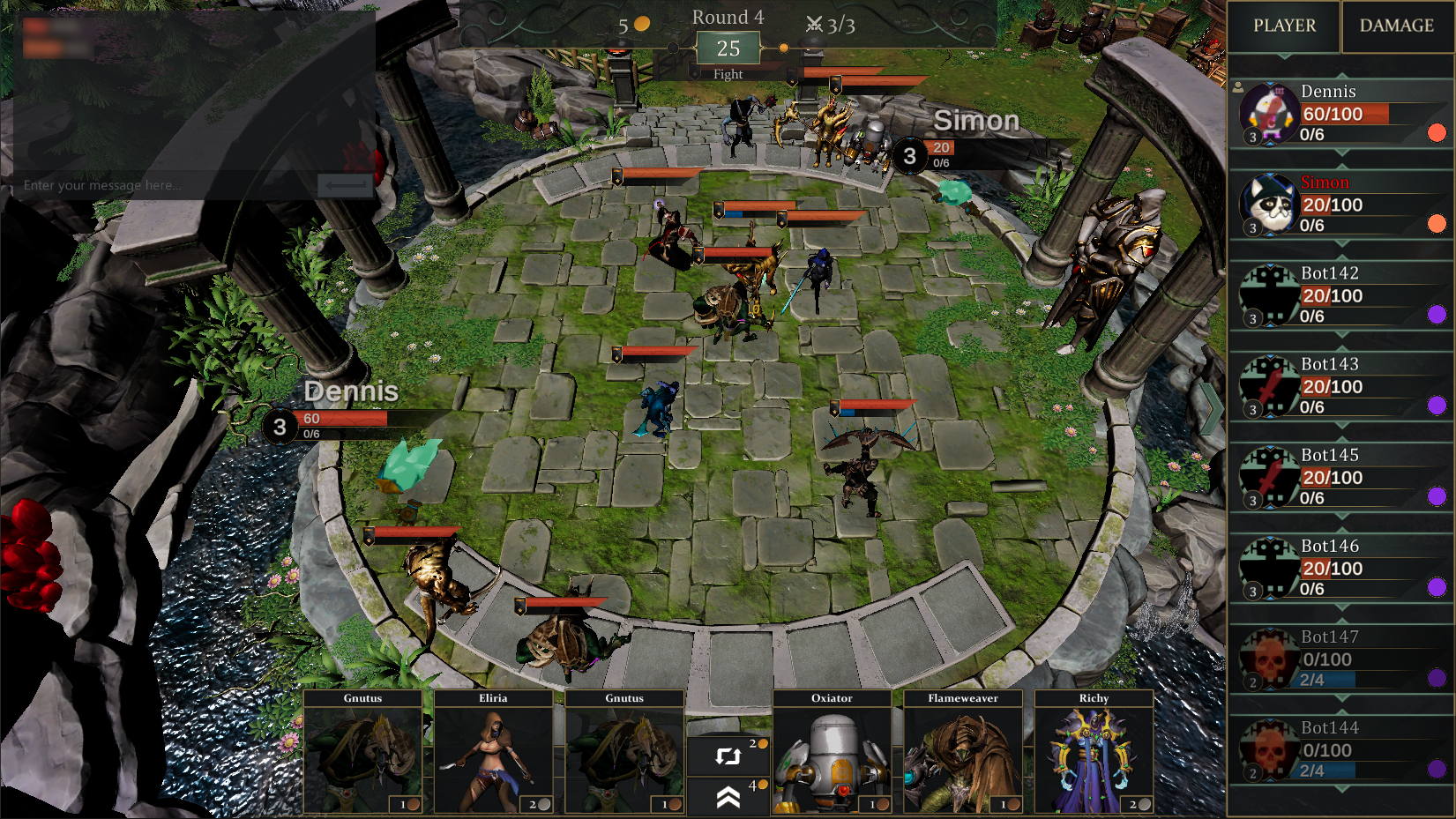 When can I play?
An alpha version was launched in January 2020 with just one node running in the cloud. The next release was on the 22nd of May. The Chain of Alliance team will continue to gradually add features in order to measure their impact on the balance and performance of the game. You can read more about the game, and download the latest version at chainofalliance.com.
What about the business model?
The game will include collectable cosmetic accessories and skins which can be bought and traded. Chains of Alliance will never include "pay-to-win" items. All items will be purely cosmetic and will have no impact on the gameplay. We also plan to distribute tokens from time to time during gameplay. As the tokens have real value, the Chain of Alliance team is working on ways to do this which are fair and not exploitable.
You can download Chain of Alliance here. Read the public beta blog post here. If you are interested in this and other projects on the Chromia blockchain, join our community here. See you in the game!