Just like for the rest of the world, 2020 was a challenging year that  often made the Chromia team think outside the box, adapt to new realities, and look for more opportunities.

Here's what we've been up to.
DeFi
We have explored new industries and found ourselves in the middle of an exciting journey with DeFi being one of our most anticipated discoveries.
In 2020, Chromia incubated Hedget, a decentralized options trading platform that uses the Chromia blockchain as a layer 2 solution. Hedget is deployed on the Chromia Mainnet, which leveraged the use of Chromia while integrating it with a rapidly growing DeFi sector. The project also enables users to hedge the risk for their crypto holdings as well as their debt positions on other lending protocols such as Compound and Aave.

Learn more about Hedget


Chromia Tech
This year we focused a lot on the Chromia tech development and released a number of important features that upgrade the platform performance and enrich its functionality. For example, Chromia's Vault and Explorer entered public beta in January 2020. Chromia Vault is a unique wallet software that allows users to manage their tokens and dapps available on the Chromia blockchain. In turn, Chromia Explorer is probably the first fully decentralized blockchain explorer, which allows users to visualize transactions and activities on different chains. Later on, we also introduced Chromia SSO - a unique tool that addresses the issues of security in the dapps world.

New Listings
Binance, the world's biggest Bitcoin exchange, has officially listed $CHR on its platform after Chromia won the Binance Community Vote! We also got listed on a variety of other top-rated cryptocurrency exchanges, such as Huobi, Upbit Global, Crypto.com, Idex, Poloniex, CoinDCX, Wazirx, and Swapspace, which allow users to buy and sell CHR.

Chromia staking
In November 2020, the Chromia team announced the launch of the CHR staking program which enabled our investors to earn 25% APR on their holdings. Over 33 million $CHR tokens were staked during the 2 months period. Our CTO Alex Mizrahi has also written an article about Chromia staking mechanics and staking programs, which includes community governance and provider stake delegation.
Catch up on the staking-focused AMA for more insights: https://bit.ly/2IijJL8

Gaming
In 2020, we made a deep-dive into gaming and launched our first games on Chromia - Mines of Dalarnia, Chain of Alliance, and Krystopia: Nova's Journey.
Being a collaborative effort between Chromia Studios and Workinman Interactive, Mines of Dalarnia is an action-adventure mining game in which players guide their character through various blocks to explore the vast expanses of interplanetary treasure mines. With an innovative Dalarnia Token system, players can purchase virtual mining plots, and put them up for rent into the community−allowing for real-estate tycoons to earn more Tokens.


Designed by our community pioneers Dennis Kirsch and Simon Sorgenfrei, Chain of Alliance is an auto battler game that runs completely on Chromia blockchain.
"The Chain of Alliance team were looking for a blockchain that could support games with on-chain logic at scale. The Chromia team was confident that their platform could handle it. This pioneering game is the result. Chain of Alliance expects that one side-chain on the Chromia platform can support 667 games and 5336 users"
Krystopia: Nova's Journey is a captivating new puzzle adventure where players will explore and solve their way through a mysterious land full of intriguing secrets. In 2021, the team also plans to integrate Nova's Journey with Chromia's other game, Mines of Dalarnia, via the Chromia blockchain. The integration will demonstrate an alternative way for game developers to utilize blockchain solutions more effectively than previously anticipated.  
Partnerships
Chromia has partnered with numerous leading companies and research centers  from all around the world, such as Alameda Research, Polemaris, Kyros Ventures, FDLT Technology, and others.
Our relational blockchain became a great addition to various ecosystems, which will simplify business processes and make trade accessible, feasible, and reliable for everyone around the world!

Company achievements
ChromaWay featured in Ny Teknik 33-list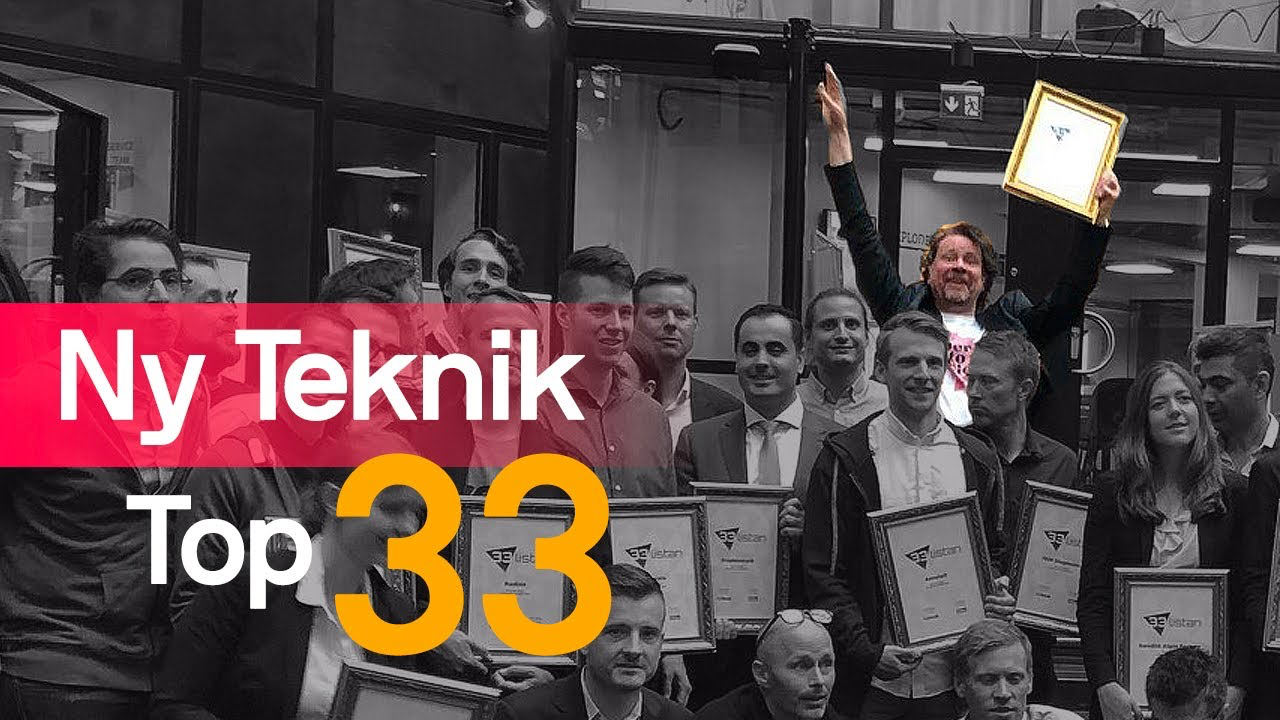 For the second consecutive year, ChromaWay is nominated as one of the best startups in Sweden! Ny Teknik 33-list is a prestigious startup list that nominates Sweden's best, most innovative tech startups that have the  potential to disrupt the industries they work in and thus can be called tomorrow's tech stars.
Being included in the Ny Teknik 33-list, which includes great companies such as Cake and Mavenoid, means a lot to us. Being part of such a star ranking makes us feel proud, recognised, and excited for future milestones and developments.
Read more about Ny Teknik 33-list award.
Deloitte's Sweden Technology Fast 50 ranking
ChromaWay was recognized as the fastest-growing tech company in Sweden, according to the highly prestigious Deloitte's Sweden Technology Fast 50 ranking of the year!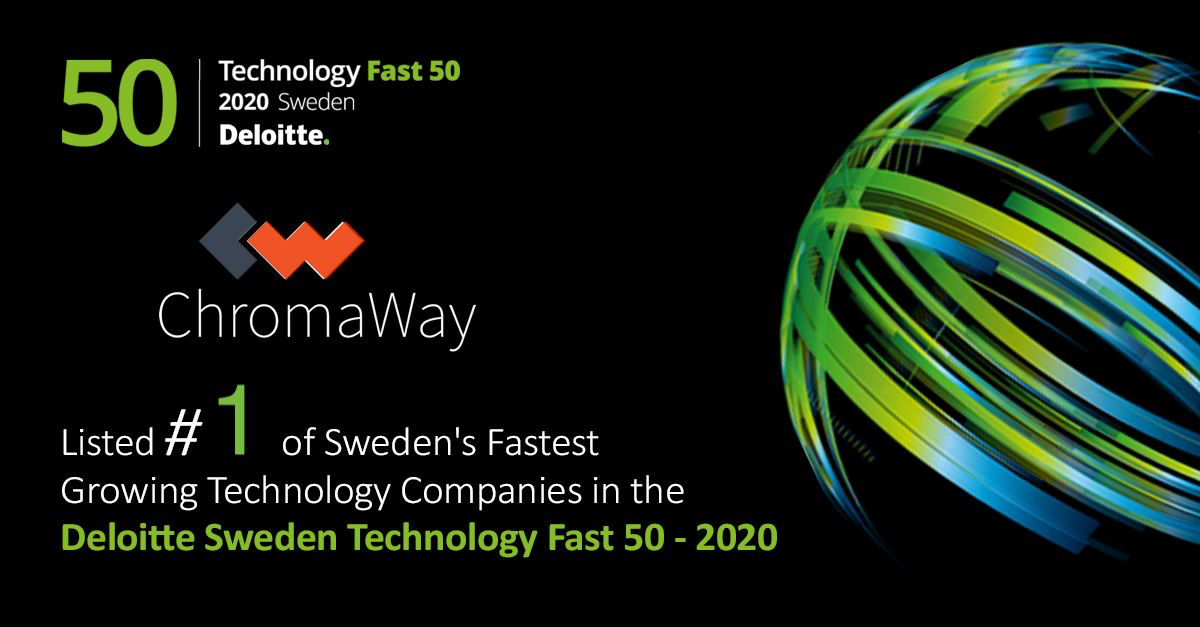 "..We have been around for a long time and we are probably one of the first blockchain companies in the world. The technique that we developed already in 2013-2014 inspired many big projects like Ethereum and others. And we have continued to work on the mission that we should continue to use our technology building applications creating better societies with it. We have come to realize that it feels natural to combine existing databases with blockchain as blockchain actually handles data, and strangely enough, we are quite unique doing that. And we believe that there's great potential for that in the future."

Wrap up
This year was full of announcements and partnerships which made our blockchain-inspired hearts beat faster. We can definitely promise that this is just the beginning of Chromia's exciting journey. With many projects, events, and announcements coming up, Chromia is going to disrupt 2021!
From all of us at Chromia,  
Merry Christmas and Happy New Year!