Chromia recently wrapped up a fantastic experience in Paris. The Paris NFT Day and Paris Blockchain Week Summit were held at Palais Brongniard in central Paris. At Europe's largest conference dedicated to the business of NFTs along with conferences and keynote speeches by heavy weights in the industry, members and partners of Chromia participated in multiple events, interviews and other festive activities.
Chromia's own Chief Solutions Officer Zara Zamani held a keynote address titled: "Laying Your First Stone in Fashion Tech Right", she discussed the emerging opportunities for fashion and luxury brands to extend their 'real world' operations into the virtual world of metaverse by harnessing the power of blockchains and NFTs. Her speech also touched on the competitive advantages offered by building applications on Chromia's relational blockchain technology and utilizing the Chromia Originals NFT standard.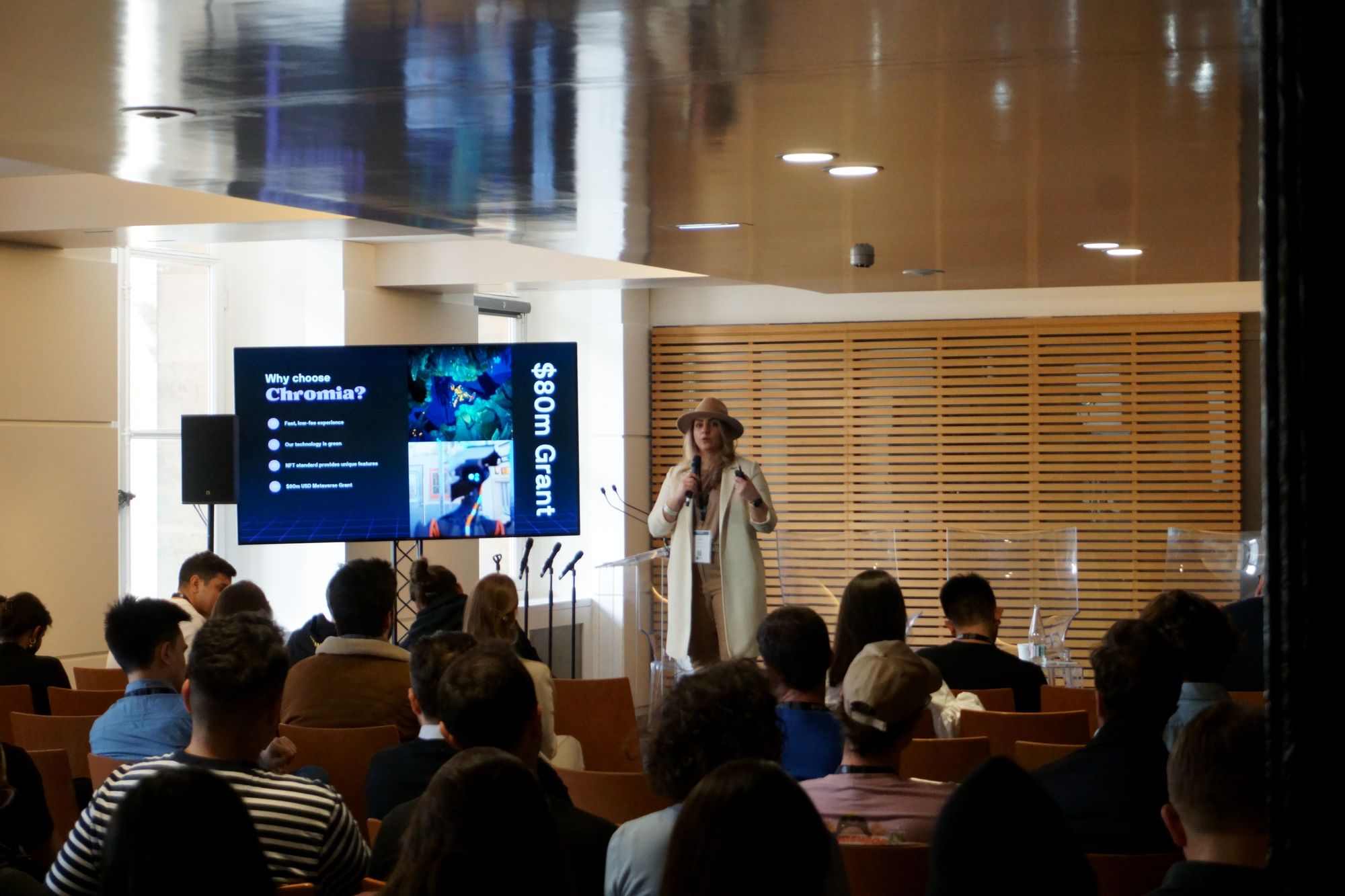 The Chromia team was also present on the show floor and held a booth which attracted a great deal of attendants along with current and future potential partners. Our team discussed and provided updates on projects ranging from Originals, Chromia, ChromaWay, My Neighbor Alice to Mines of Dalarnia.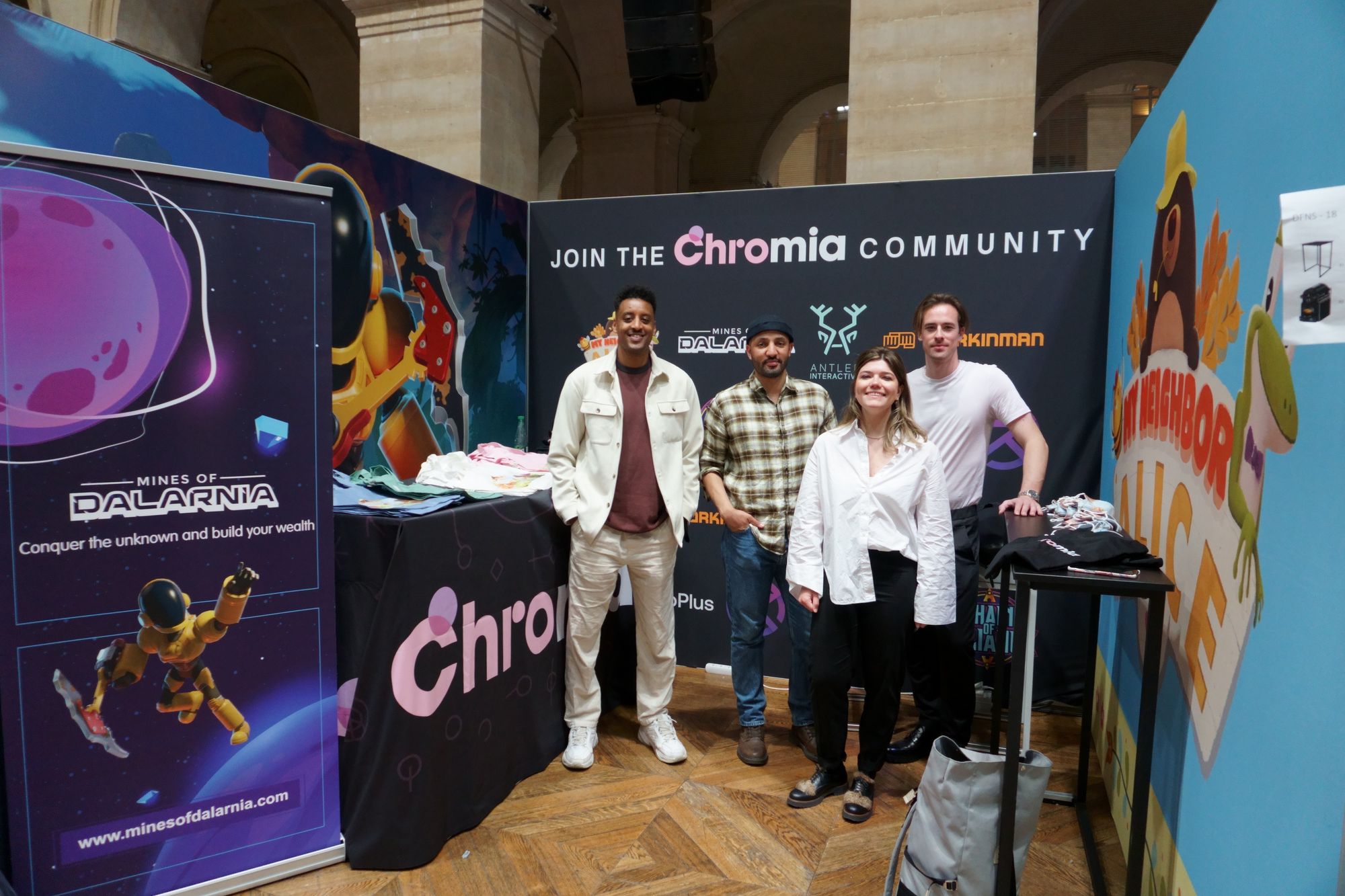 We would like to express our gratitude and appreciation to everyone who listened to Zara Zamani's speech, visited our booth to ask questions or simply stopped by to forge new relationships and synergies with the Chromia ecosystem.
We hope to see you at future conferences and events in the near future.
About Chromia
Modern society runs on data and every online service you're using is built upon underlying databases - ranging from your online bank to music streaming and gaming. Chromia is a relational blockchain - a combination of a relational database and a blockchain - making it easy to develop user-friendly decentralized apps for almost any industry, including DeFi, NFTs, gaming, and more.
Website | Twitter | Telegram | Facebook | Instagram | Youtube