Green Assets Wallet launches as flagship app on Chromia mainnet
Thursday the 12th of December marks the official launch of the Green Assets Wallet (GAW) on the Chromia mainnet, and the start of the Chromia mainnet bootstrapping process. Chromia is a relational blockchain platform for decentralized applications which is ready for production applications and true mass adoption.
A co-creation of leading capital market actors, green finance experts and technology innovators, the GAW uses Chromia's blockchain to build a platform for trusted and transparent information about green investment opportunities. It directs capital towards investment opportunities that deliver green impact by i) reducing issuance and reporting costs for issuers, and ii) providing a means for investors to discover and monitor green investments.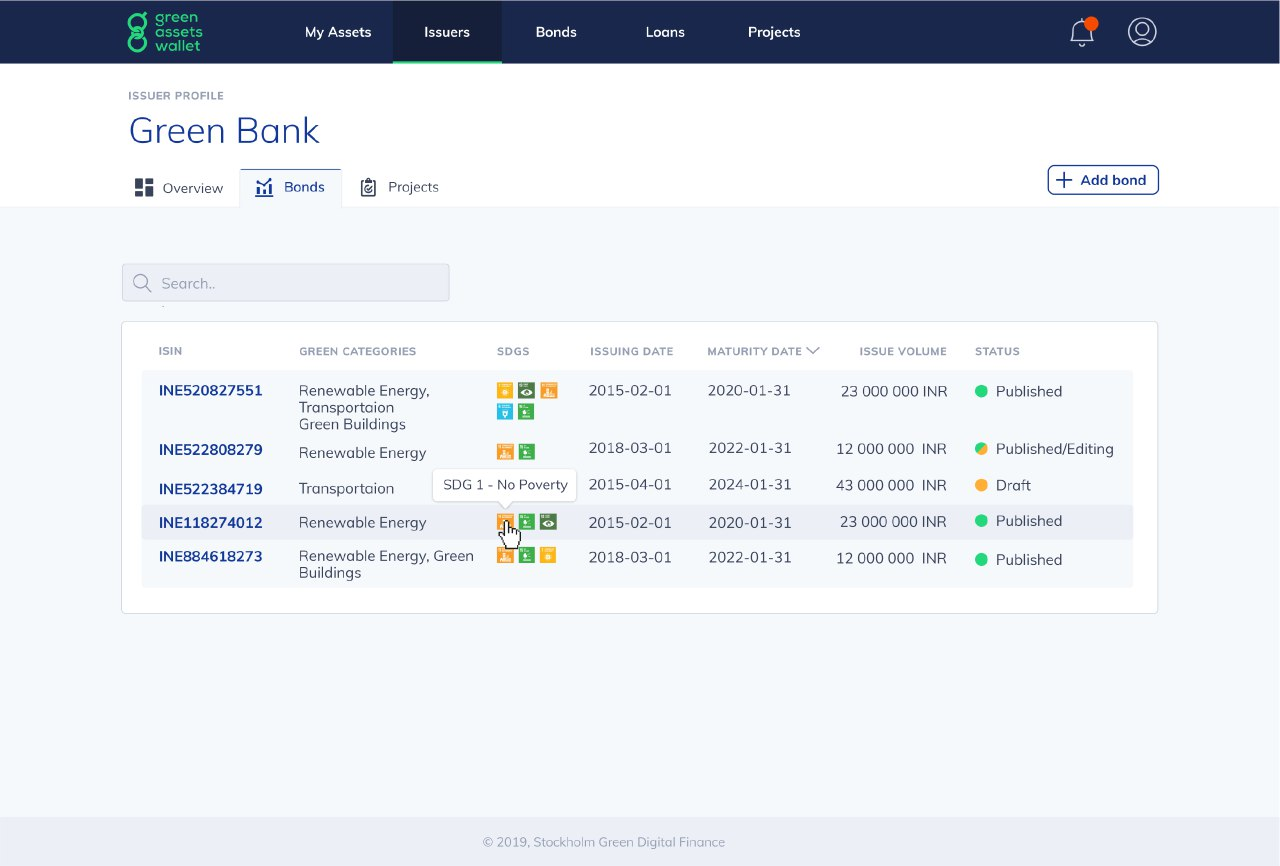 The Chromia mainnet makes an app like the GAW possible, by supporting truly decentralised performance at scale. "We have worked hard to make Chromia ready for truly usable decentralized applications, it marks the culmination of almost six years pioneering blockchain technology. We are proud to host the GAW, and look forward to more world-changing applications made possible by the platform" said Henrik Hjelte, CEO of ChromaWay.
"After two years of intensive development work, we are excited to see the Green Assets Wallet going into full service. Underwriters, stock exchanges, development banks, investors and issuers will benefit from the platform," explains Cecilia Repinski, Executive Director of Stockholm Green Digital Finance, co-owner of the platform.
The blockchain is where the project's critical innovation lies. The trust-by-design architecture of the platform offers investors real-time and direct access to issuer information and impact reports. The ground-breaking platform equips the green debt market with the technology to step up investments needed to deliver on the Paris Climate Agreement and the Sustainable Development Goals (SDGs) and the recently unveiled European Green Deal.
The Green Assets Wallet launch coincides with the start of our bootstrapping process for the Chromia mainnet. Eventually, the Chromia system will allocate node capacity in a way that is i) automatic, ii) coherent with the security and economic requirements of a given application, and iii) resistant to collusion and sybil attacks. In the early stages, the mainnet will exist in a "managed" mode, in which capacity is provided by a select group of trusted providers and administered by ChromaWay. The first phase of this process is limited to actors who we have worked with before, and who have extensive experience with running Postchain and Postchain based applications. We aim to expand this set quite rapidly as we have several additional providers who also meet requirements waiting to join. ChromaWay will also contribute node capacity. A testnet is also being run in parallel.
More details about the bootstrapping process will be announced over the following weeks and months. For more details about the GAW, please visit https://greenassetswallet.org/