Between NFT standards, Layer 2 solutions, and the eventual launch of an autonomous mainnet, this year is shaping up to be a whirlwind of activity at Chromia. One of the first checkpoints laid out in the technical roadmap is the NFT protocol, Originals.  Let's take a look at the latest developments on this front.
Beta Protocol Testing and Integration

We are happy to report that the V1 beta of the Originals Protocol has been completed and made available to the game developers building on Chromia. The first Originals will exist in a linked state, as NFT tokens on Binance Smart Chain anchored to a corresponding token and additional metadata on the Chromia blockchain.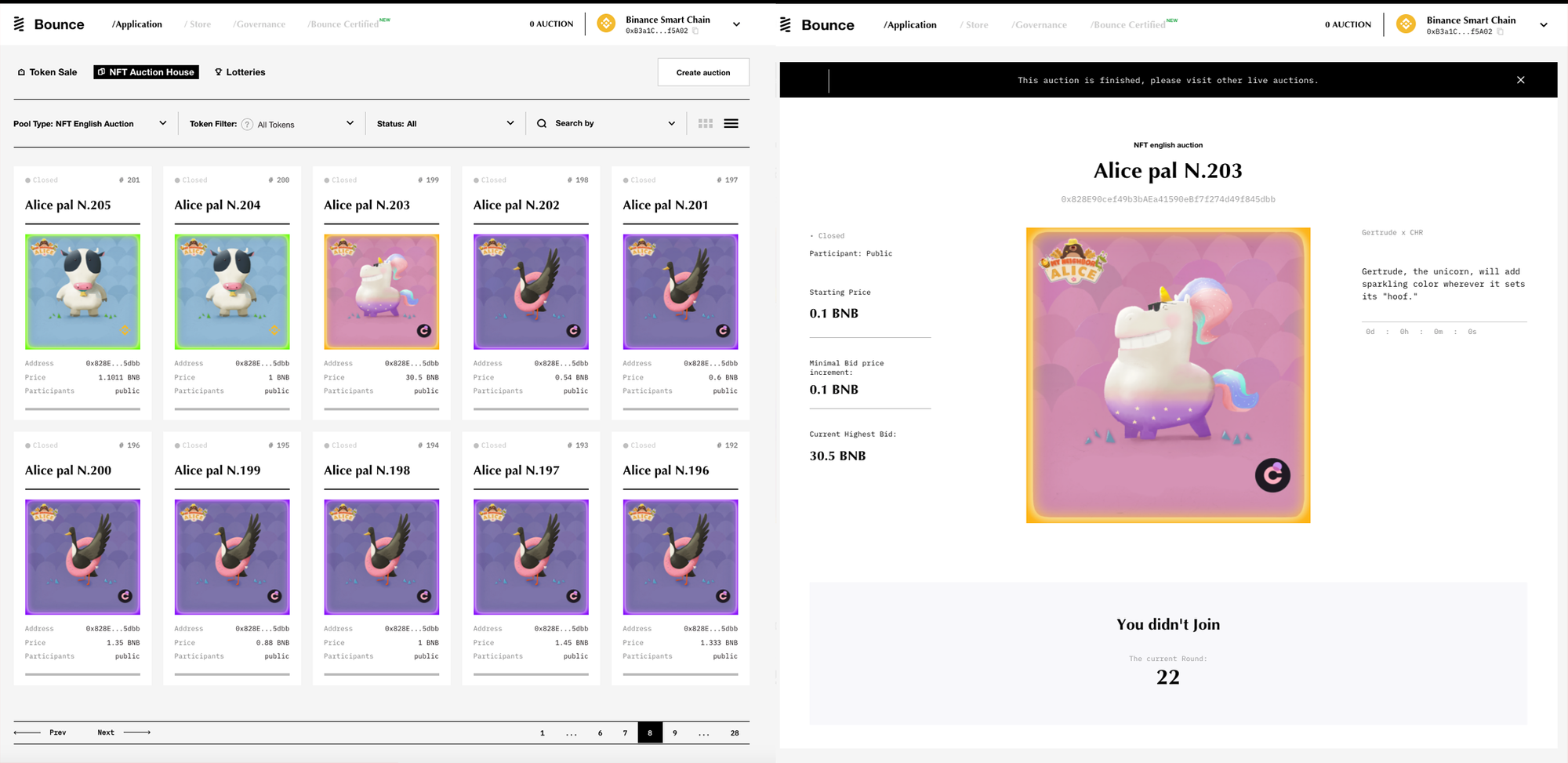 The first application of Chromia Originals will be in the game My Neighbor Alice. The MNA devs and Chromia team are working together closely to test and integrate the BSC linked Originals into the game.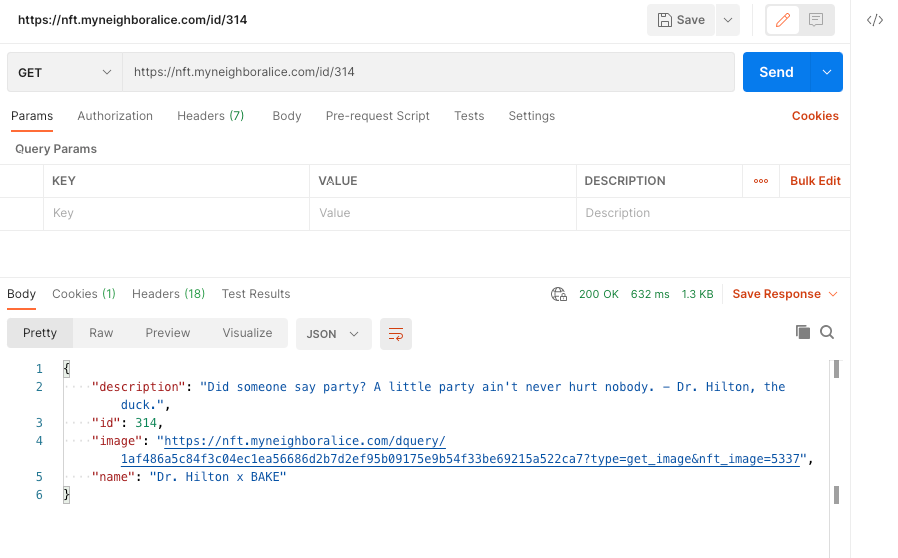 In addition to in game avatars and items, land plots will also exist in a similar fashion. The first land plot sale is scheduled for May 12.
In the future, there will also be Ethereum NFTs linked to Originals. When the Chromia network progresses to an autonomous state, it will also be an option for Originals to exist in a standalone state with no connection to outside blockchains.
Next Steps: OriginalsHub

In Q2, work will begin on a dashboard for users to view, manage, and interact with all of their Chromia NFT assets. This dashboard will display both linked and native NFTs, their provenance and feature an integrated marketplace. Additional features for the dashboard are under consideration, but cannot be confirmed at this time. Further development and testing by both our team and third party developers is required before users will be able to interact with mainnet Originals. In the meantime, we invite you to check out these screenshots showing the marketplace component of the Hub: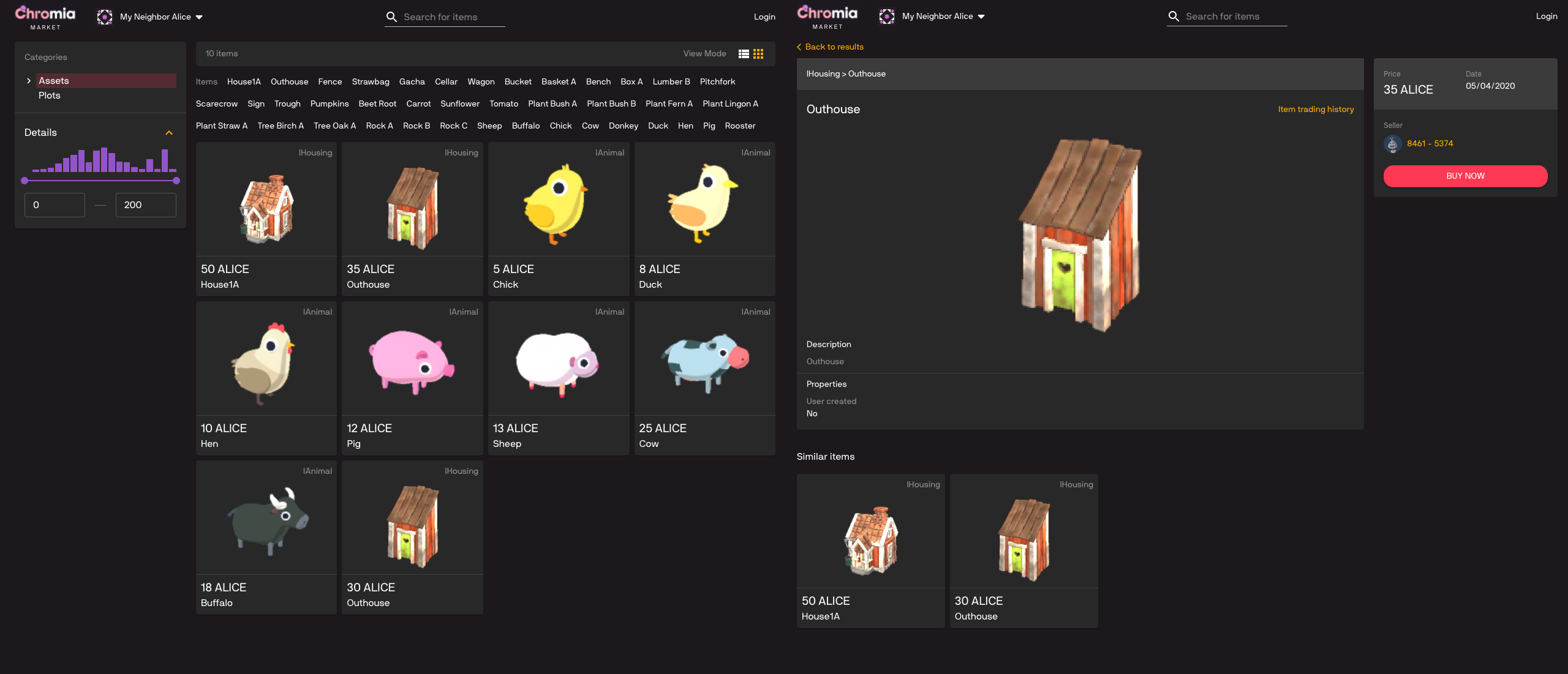 In Q1, we have laid the foundation for Originals by completing v1 of the protocol and In Q2, we will now set to work transitioning our NFTs from life 'in the lab' to life 'in the wild'. Thank you for your continued engagement and support - look out for more updates on this front over the next few months!