The story of one special hackathon that might really change people's lives.
Some time ago people from Chromia met people from UniTech - a platform that allows people to foster inclusion in technology for future services and products. It is not limited to gender, rather it includes everything from race and nationality to personality and perspective. Long story short - we fell in love.
We came to the hackathon unprepared for how much we were to get out of it. After UniTech's introduction, I started with my presentation. From both a developer and a personal perspective - I presented how and why I chose to work one day with blockchain and what brought me to this industry. I honestly shared with the crowd - it wasn't the promise of wealth. It was hope, but for change. So I showed hyperinflation in Venezuela, refugee camps in Jordan and Haiti after the earthquake. All of those places could use blockchain to secure their money, lands and IDs. Technology that really helps people.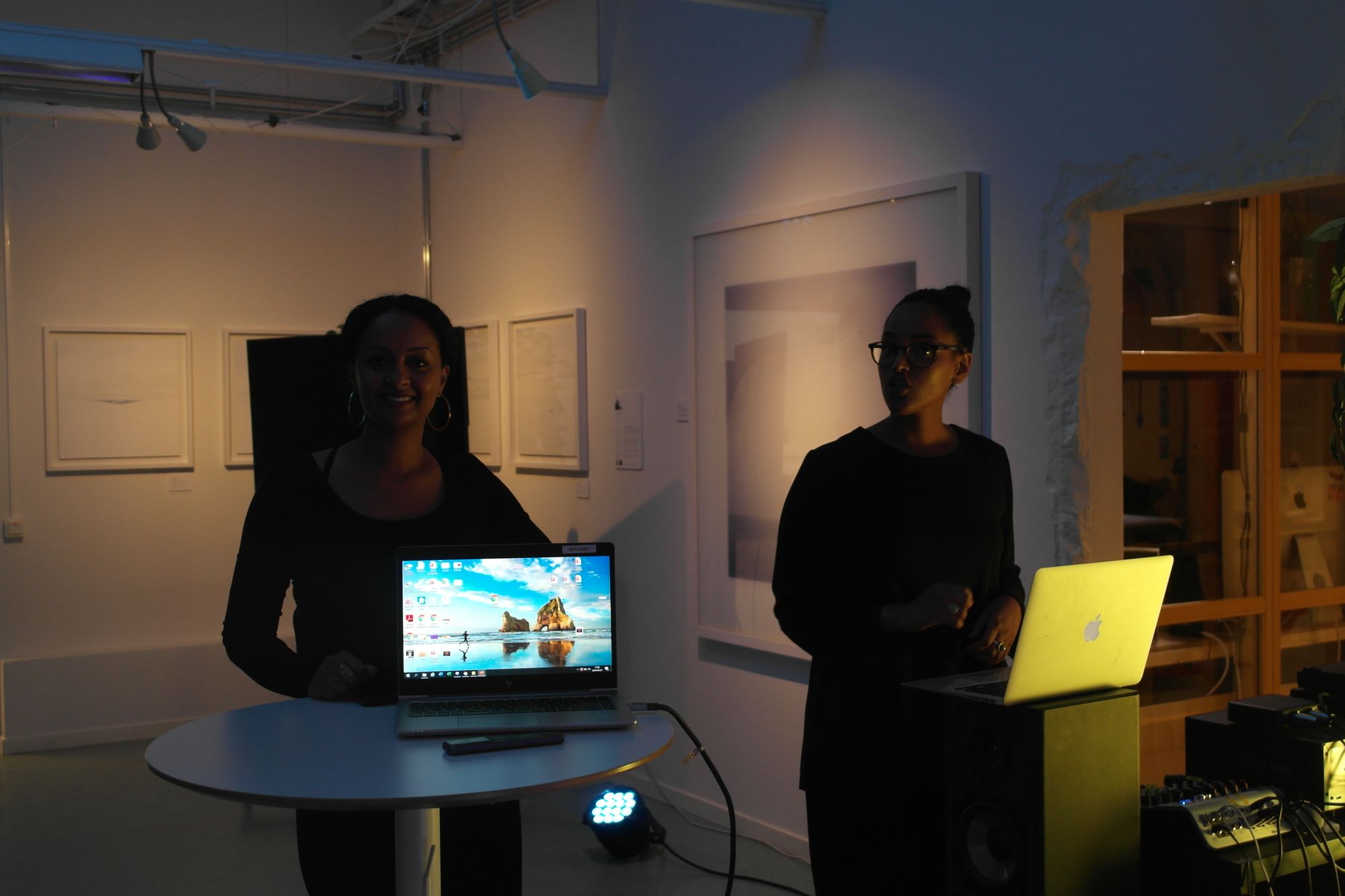 Be part of the solution
Our cooperation led us to be a part of this hackathon, with 32 participants who formed 6 teams. Teams that aren't always seen in the tech world - led by people of every gender, race, nationality, religion and background. We always thought that diversity and inclusion is important, but this hackathon show us, that it is actually crucial.
The group quickly picked up the basics of Rell, even though most of them weren't developers. They prepared projects within three broad areas: cybersecurity, blockchain or their own project. Up to the moment I heard them presenting the topics, I didn't know what they were going to present. But another Rell developer, Tobias Radeskog, and I walked around and helped to set up the environment, answer questions and just share the tech knowledge to everyone who was hungry for it.

Message from Silicon Valley to Nordic companies
On the second day of the hackathon, the place was visited by Arlan Hamilton - Founder and Managing Partner of Backstage Capital, a fund that is dedicated to minimizing funding disparities in tech by investing in high-potential founders who are people of color, women, and/or LGBT.
That was also a very refreshing part of the whole event, where the star was a black, gay woman who raised herself from poverty to become an investor who fights for inclusion. And Arlan asked those who weren't on this hackathon a valid question: "Important message to Sweden's investors and VC's. Why aren't you here?"
And that was true, among from many people that sponsor the event, Chromia was the only that was represented in people and actively supporting those bright minds who attended to the hackathon. We could brag in this moment that look at us, we were there! But no one can make a change alone and while Chromia provides platform, the world has to see the potential too!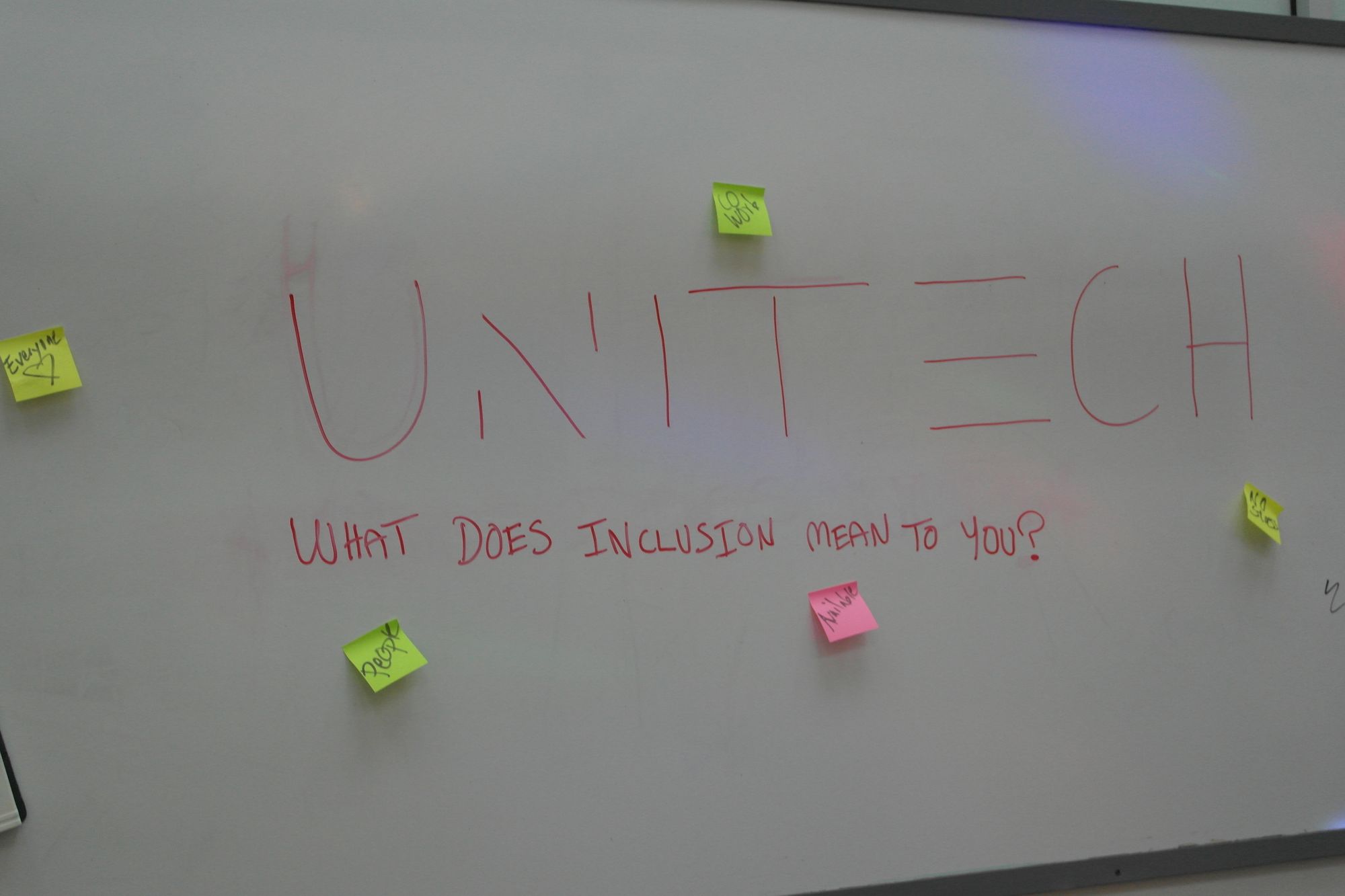 Ideas
Ok, but let's get back to business. Why we are so excited? On Sunday we saw projects which were improving the Swedish medical system to offer a doctor appointment and advice with immediate translation; a platform for newcomers to get to know people in their area which is a common problem in Sweden; a system for making a peer to peer/sharing community to send mail to places while travelling, often to places that don't have access to the post office; a platform for bringing tech skills to newcomers, and finally, the winners:
Moneycircle - Accelerating financial inclusion through digital technology. Creating a space with payments and loans for people that can't prove their credit score since the places in the world were it's hard to operate with contracts or bank accounts, having only a cash exchange.
Prevent Environmental Waste (PEW) - Changing people's behaviour to care more for the environment. Creating a system that teaches and rewards for recycling by lowering the electricity bill. The idea was created for India, but can be easily implemented in any place in the world. We are so proud to say that after around 50 hours of almost non-stop work over a weekend, the team presented a working prototype written in Rell!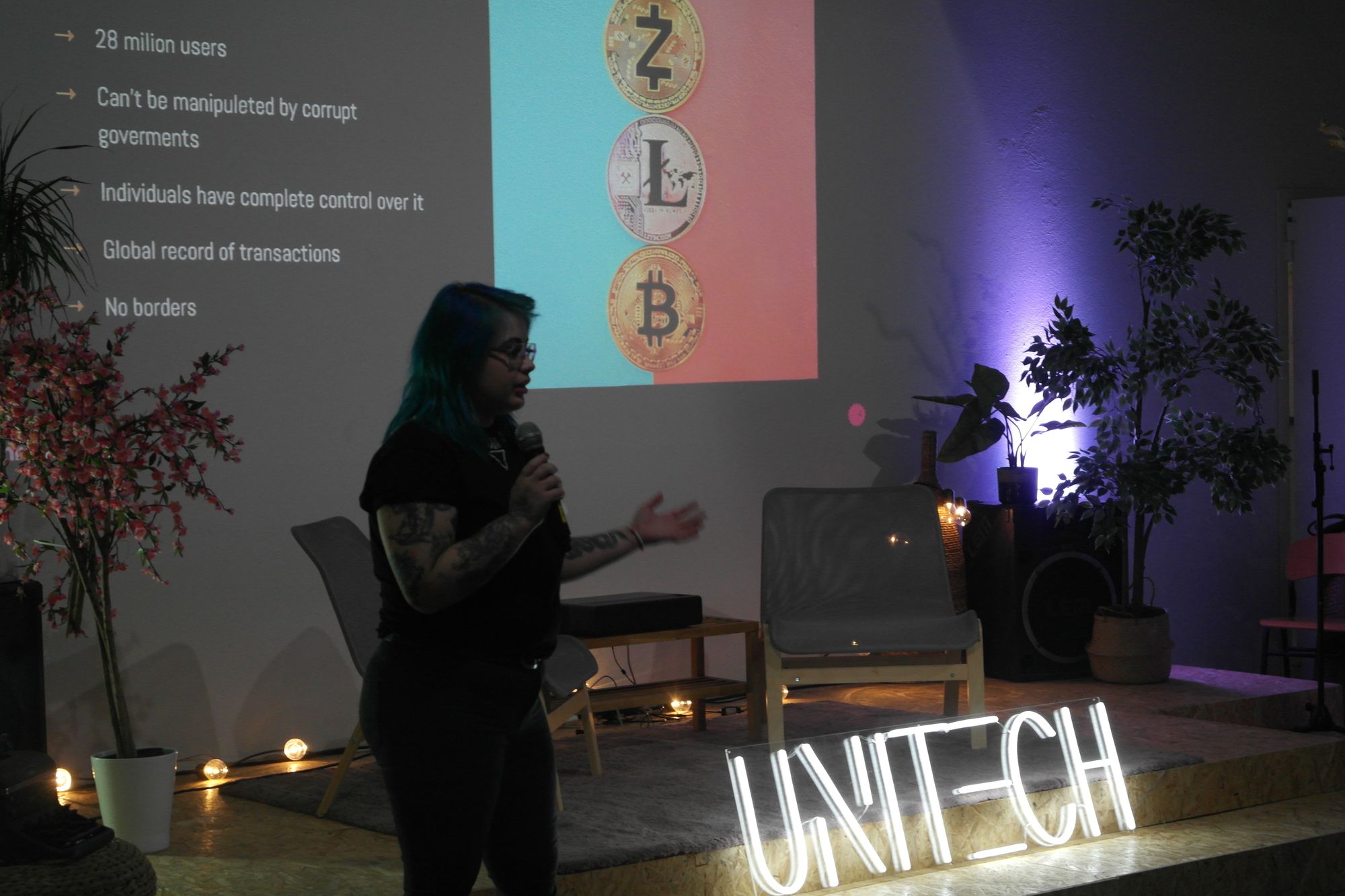 Thank you
It was one of the events we will cherish the memory of. We are thankful for the opportunity we have got to share our knowledge with those bright minds who came back with such great, world-changing ideas. That's why Chromia rewarded winning teams with a grant of 10 000 SEK and mentorship through the process to get those idea running on Chromia. Also other teams are welcome to pitch their ideas and they can count on our help with making their ideas happen.
I'm going to repeat myself and say thank you to UniTech, because: We always thought that diversity and inclusion is important, but this hackathon shows us that it is actually crucial.