Chromia and ChromaWay were represented at Gamescom in Cologne Germany by Joel Satin, Head of Commercial Development and Anastasia Plane, Senior Marketing Lead. The event ran from August 24th to the 28th and featured many of the largest global studios, brands, and personalities.
Aside from building our network of contacts, Joel was on a fact finding mission to determine just how much interest and room for growth is out there in the blockchain gaming space. While retail interest in GameFi is showing some signs of growth, what became immediately apparent is that the majority of interest is currently coming from the studio and business side.
What may not be apparent to the casual observer is the huge investments and research that are currently taking place in the blockchain gaming sector. The majority of major studios are either already looking into, or curious about, ways to integrate the technology into both current and future titles. While some expressed or shared plans to develop their own solutions, we talked to many who were eager to see some viable solutions emerge that they could use to bootstrap their integrations.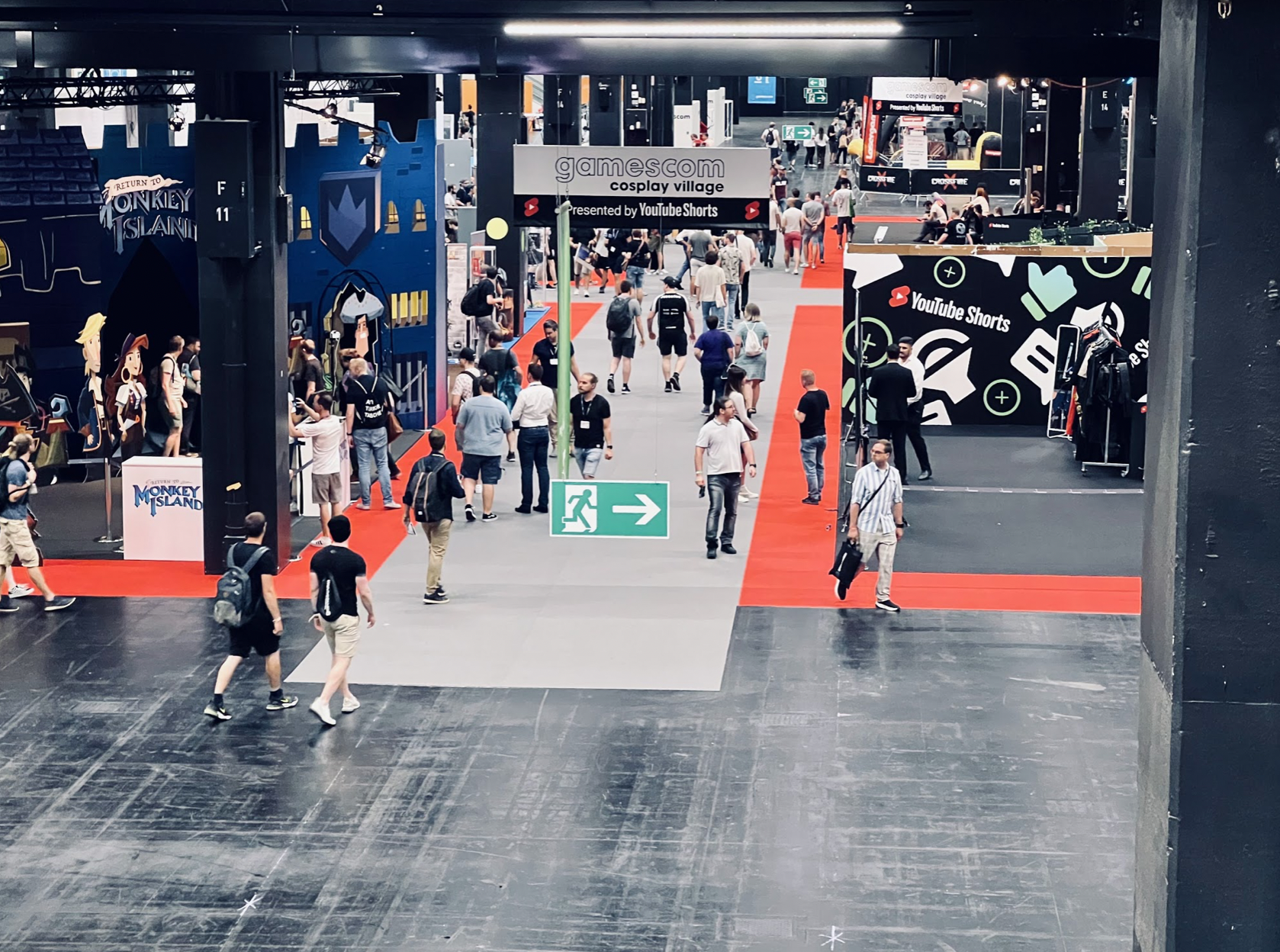 The consensus among all parties, including us, is that the largest hurdle towards GameFi adoption is the end user experience. From onboarding, to interaction, to transaction processing and confirmation, the way that games dovetail with blockchain need to become a lot more seamless - to the point where a player doesn't even realize they are using one until they are immersed in the game world. From there, players who choose to can interact with their wallet and tokens to enjoy a whole new set of features previously unavailable in traditional games.
Everything we have learned from both our existing partners and prospective future partners makes us very optimistic for the future and about the innovative platform we are developing. In order to become seamless, solutions like Chromia will need to deliver improved data handling, customizable fees, and independent application chains that can scale regardless of what is happening elsewhere on the network.

When a person spends every day in and around the crypto world and blockchain, it can be easy to lose sight of how early we are in the meaningful investment into (and adoption of) the technology. At Gamescom, this reality was immediately apparent. GameFi will slowly but surely become an integral part of the gaming industry, but it won't happen overnight. Time to keep building!

About Chromia
Modern society runs on data and every online service you're using is built upon underlying databases - ranging from your online bank to music streaming and gaming. Chromia is a relational blockchain - a combination of a relational database and a blockchain - making it easy to develop user-friendly decentralized apps for almost any industry, including DeFi, NFTs, gaming, and more.
Website | Twitter | Telegram | Facebook | Instagram | Youtube